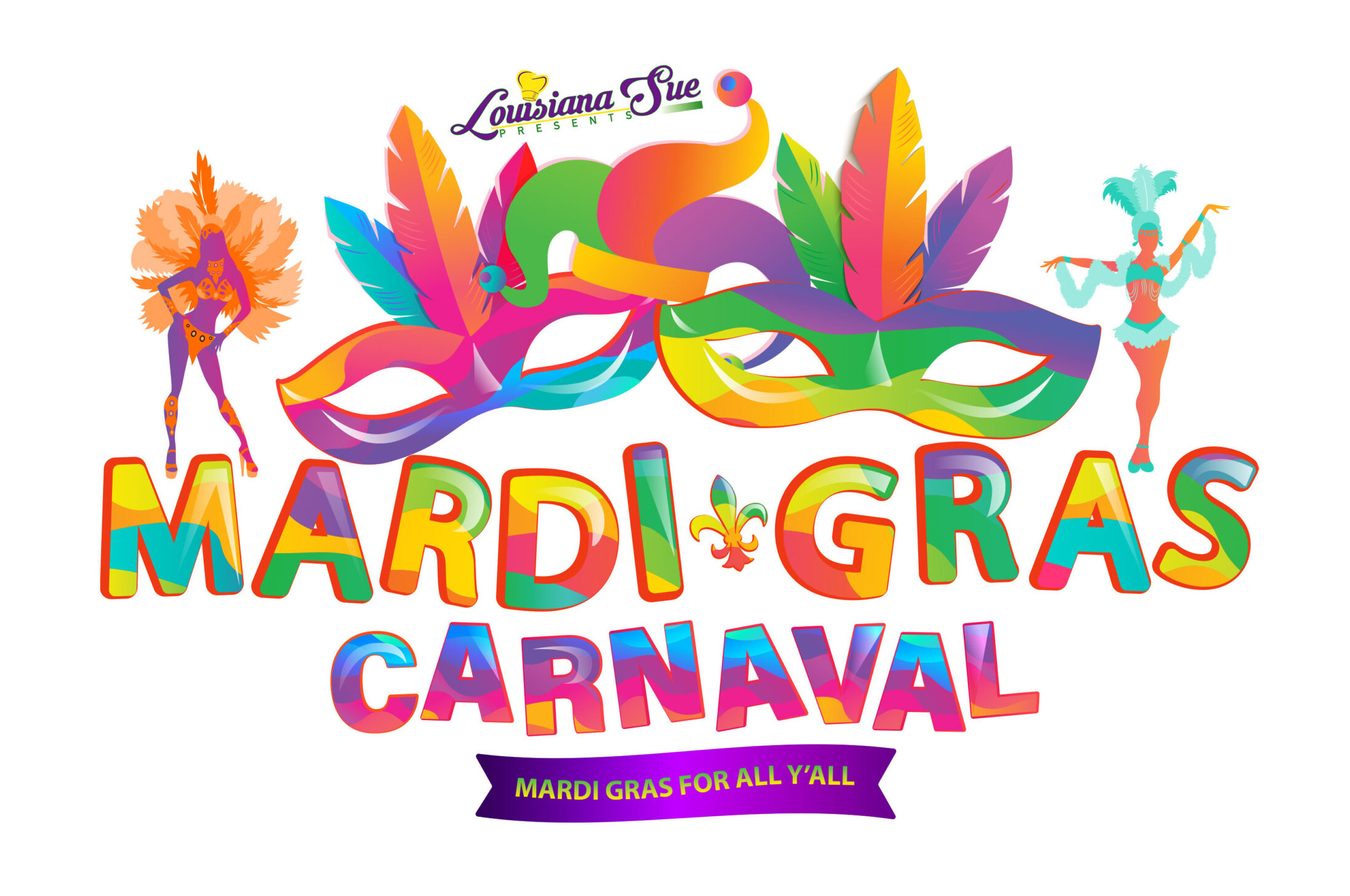 We are excited to announce Mardi Gras Carnaval February 17th, 2024. Parties on the Parade Route 2 locations this year.  A combined audience of over 50,000 will pack Old Sacramento.  One on the Old Sacramento Waterfront (Embarcadero) and the second at the Freeway Gardens in Old Sacramento.  The parade will start to roll at 1PM.  We'll have a Parade, Food, Drinks, Live Music & More. Get your tickets today and don't miss out on Louisiana Sue's Mardi Gras Carnaval.
OLD SACRAMENTO WATERFRONT
Mardi Gras Carnaval
Saturday, Feb 17th
PARTIES ON THE PARADE ROUTE 2 LOCATIONS
Old Sacramento Waterfront (Embarcadero)
Freeway Gardens
11AM – 7PM
On The Embarcadero
BTU ARTS Brass Bands & Second Lines
Drum Circle
Mask Making
Instrument Petting Zoo
Dance Teams: SacTown Majorettes , Z Crew Dancers & More
Historic Calliope
At The Freeway Gardens
Island of Black & White
Garratt Wilkin and the Parrotheads
Aaron Gayden Band
Samba Funk Show
More to be announced…..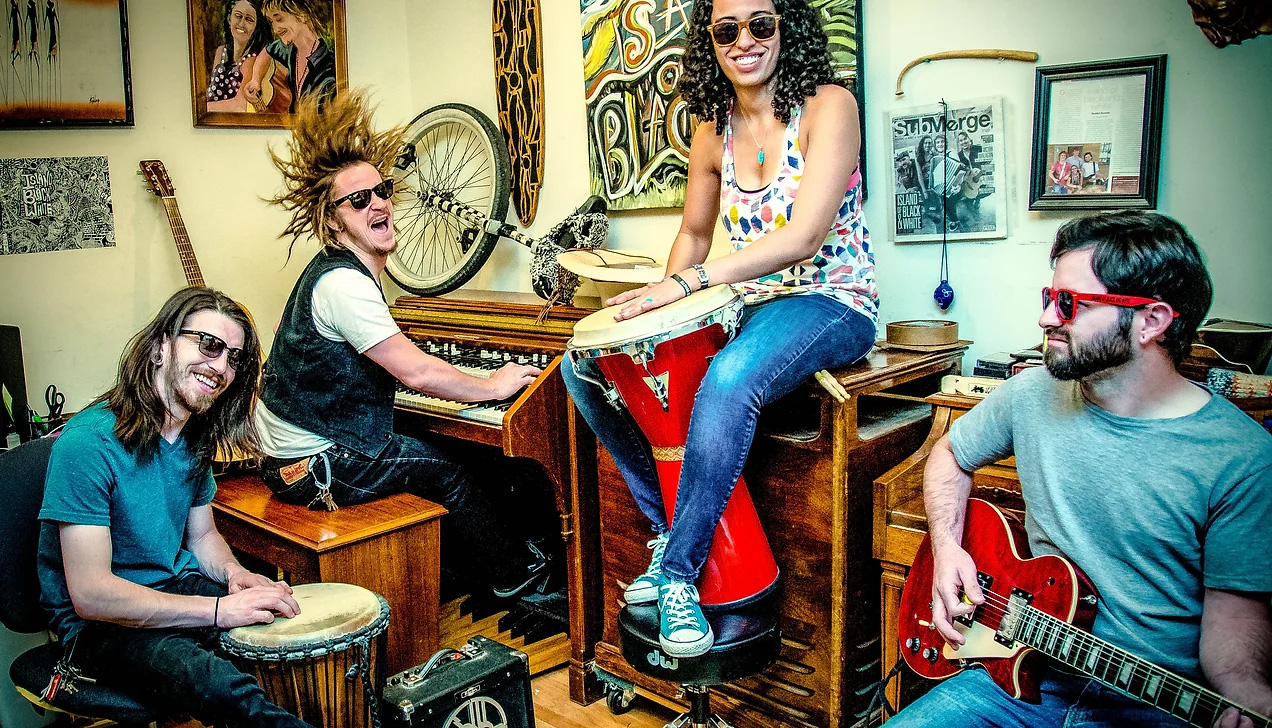 A fusion of rock, funk, blues, folk and reggae, IBW emerged from the foothills of El Dorado County in 2004…. As solid contributors to the local music scene in and around Sacramento for over a decade, Island of Black and White has established itself as a soulful, musical powerhouse.
Having played for the heaving crowd of thousands… their music has gained a substantial and loyal following. IBW delivers high energy performances, playing a large variety of music, including originals and covers… and their energy is shared with the entire crowd. It is an experience, like no other.
GARRATT WILKIN AND THE PARROTHEADS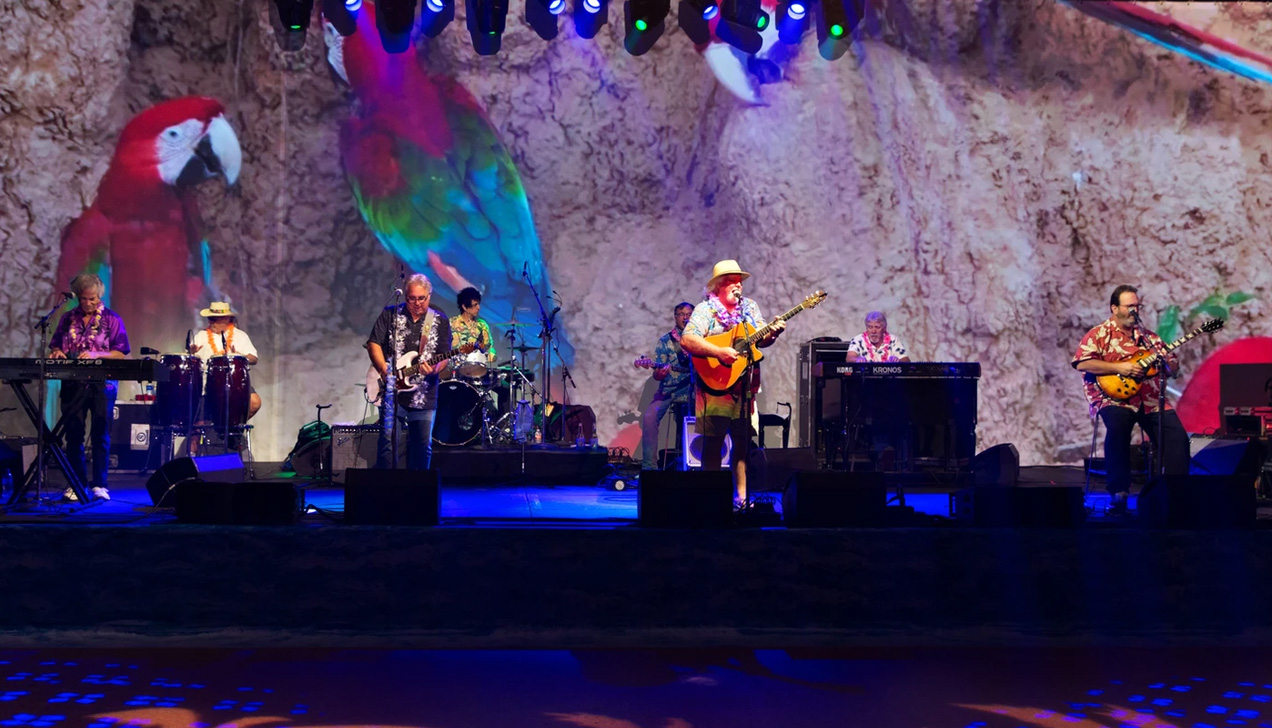 Garratt and his band have been billed as the #1 Jimmy Buffett tribute band in the nation. Garratt says, "Traveling with 'The Parrotheads' is a great way to meet Jimmy Buffett fans and to make new 'Parrothead' friends. We get such a kick performing for fans that become just as much a part of the show as we are." ​Since their initial transformation from Garratt Wilkin & The Whiskey Ducks to Garratt Wilkin & The Parrotheads, exclusively performing Jimmy Buffett music, the Parrotheads have performed as a six-piece "core" band and up to as large as a 13 piece band including Steel Drums, Horn Section, Harmonica and Pedal Steel Guitar.